Prichard Housing Authority
Prichard, Alabama
We Make Dreams Come True
Prichard Housing Authority is privileged to serve our great community and strives to consistently provide high-quality service. Currently, we assist over 3,000 families with a vast array of rental programs and homeownership opportunities.
Annually, we provide over $14 million in housing assistance payments to many of these families through our High Performing Housing Choice Voucher Program. HACP offers programs and services that extend beyond housing. From our Family Self-Sufficiency (FSS) Program to the William "Bill" Clark Family Life Center, our goal is to be a vital resource that meets various needs of our Residents.
Please take the time to look around our website and see all that we offer. If we can be of any additional assistance, be sure to let us know.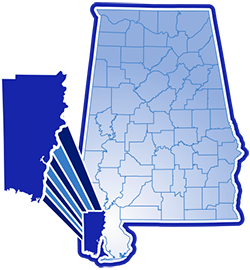 Serving
The City of Prichard, Alabama
Mission Statement
The mission of the Housing Authority of the City of Prichard (HACP) is to promote and provide safe, decent, quality, and affordable housing, supportive services, and economic opportunities to eligible program participants while they strive to achieve self-sufficiency and economic independence. HACP is committed to administering its programs in an efficient, effective, ethical, and professional manner.